Some of our members have shown a strong engagement with ReviewerCredits. They understand the value of our project and believe, like us, that the role of Peer Reviewers must be better recognized. For this reason they accepted the task of becoming "ambassadors" of ReviewerCredits in their countries. What does this mean? The ambassadors are actively engaged in promoting the activities of ReviewerCredits in their countries.
Interested in becoming an ambassador of ReviewerCredits in your country?
F. Javier Bermudez-Silva
Spain
F. Javier Bermudez-Silva graduated in Biology in 1997 at the University of Malaga. Since 2012 is Senior Researcher at the Biomedicine Institute of Malaga (IBIMA) and at the Endocrinology Unit of Regional Hospital of Malaga.

Tomasz Bajda
Poland
Tomasz Bajda defended his PhD thesis in 2004 at the Department of Mineralogy, Petrology and Geochemistry of the AGH University of Science and Technology in Kraków (Poland). Since 2012 he has been the Chair of the Mineralogy Department.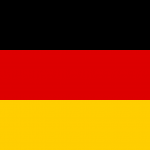 Joachim Venus
Germany
Joachim Venus, Senior Scientist "Industrial Biotechnology", acts as program coordinator for the research program "Material and energetic use of biomass" and head of the working group "bio-based products" at the Leibniz Institute for Agricultural Engineering and Bioeconomy Potsdam (ATB), Dept. Bioengineering.
Jounes Smani
Spain
Younes Smani graduated in Cellular Biology and Animal Physiology in 2002 at the University of Henri Poincaré, Nancy (France). He did his PhD thesis in 2006 in Hematology at the Physiology and Hematology department of University of Henri Poincaré, Nancy.