Editing Services
In partnership with Enago

Editing Services
ReviewerCredits, in partnership with Enago, a world-leading provider of author services to researchers around the world provides expert English editing. Authors can choose from a range of editing services and get their manuscripts edited by Enago's professional editors from their subject area of research. Authors that wish to use this service will receive discounted rates on all editing services.
Through this partnership, ReviewerCredits and Enago aim to help these researchers—Enago by providing English editing services that guarantee language accuracy and ReviewerCredits by providing opportunities to members for availing these benefits at a 30% discounted price. Login to your profile to obtain your discount code!

---
Why Enago
1. Specialized Subject-area Matching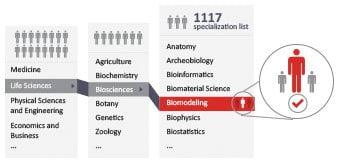 Manuscripts are matched to highly specialized subject-area experts from our skilled team of editors—some of the best editors in the business. This enables us to optimize both the language and the subject matter of your paper. Our editors boast unrivalled technical competency in their specific field of study, including an understanding of its subtle intricacies.
---
2. "Two-Editor" System and Native English-speaking Editors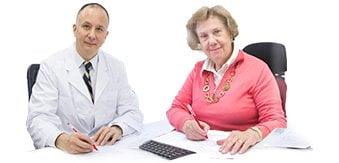 Under our "Two-Editor" System (applicable to both English editing services), manuscripts are reviewed by two expert editors to ensure langu
age consistency and accuracy. After a thorough edit by a subject-area specialist, a second editor polishes and refines your paper to remove any existing ambiguities. Our editors are all native English speakers (US, UK, Australia, and Canada) and familiar with the issues which occur in ESL writing.
---
3. Qualified Editors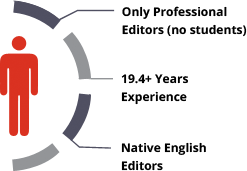 Our editors are PhD/Master's degree holders with an average working experience of 19.4 years. We never hire students and recruit only expert editing professionals to maintain the highest standards of manuscript editing.
---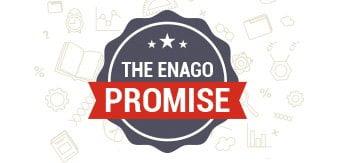 "The Enago Promise" guarantees that any manuscript edited by Enago will never be rejected on the basis of poor language. On a rare occasion if rejection occurs, Enago takes full responsibility for re-editing the paper for resubmission at no additional cost. Our stringent systems and processes, professional editors, and in-house quality management systems help us in delivering this promise to our authors.
*Our "Two-Editor" system is not available under our Language Check services.