Who we work with

Following our commitment to being an accountable partner of the scientific community, we are endorsed by University of Milano-Bicocca and we collaborate with professional associations, institutions, repositories and other organizations that create value in the fields of scholarly communication and academic publishing.
Memberships
COPE – Committee on Publication Ethics

As member of COPE – Committee on Publication Ethics we encourage the adoption of The Core Practices, that have replaced the Code of Conduct since 2017. "They are applicable to all involved in publishing scholarly literature: editors and their journals, publishers, and institutions. The Core Practices should be considered alongside specific national and international codes of conduct for research and are not intended to replace these" (Core practices | COPE: Committee on Publication Ethics).
EASE
The European Association of Science Editors (EASE) is one of the most relevant international community of editors from diverse backgrounds and professional experience who share an interest in science communication and editing. The EASE mission is to improve the global standard and quality of science editing by promoting the value of science editors and supporting professional development, research, and collaboration. 
As we want to constantly listen to science editors' needs and to share our expertise on Peer Review, we have become member of EASE and took part to the 15th EASE General Assembly and Conference on the theme 'Promoting sustainability in scholarly publishing: the role of editors'. A precious occasion to meet other members so as to start collaborating on several activities.
ORCID

As member of ORCID, we embrace their vision of "a world where all who participate in research, scholarship, and innovation are uniquely identified and connected to their contributions and affiliations across disciplines, borders, and time. (…) What may appear to be a humble alphanumeric string in fact offers crucial opportunities to engender" (ORCID Trust).
Partnerships
ARPHA – Pensoft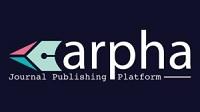 Pensoft is an independent academic publishing company, well-known worldwide for its innovations in the field of semantic publishing, as well as for its cutting-edge publishing tools and workflows. In 2013, Pensoft launched the first ever end to end XML-based authoring, reviewing and publishing workflow, as demonstrated by the Pensoft Writing Tool (PWT) and the Biodiversity Data Journal (BDJ), now upgraded to the ARPHA Publishing Platform. 
We are happy to partner with ReviewerCredits to further recognise, encourage and reward the contribution of reviewers in BDJ. No one should forget that, at the end of the day, it is up to reviewers to ensure that only good and quality science makes its way in the world. Unfortunately, though, their role in scholarship has traditionally been overlooked and we all need to put in effort to change the status quo (Lyubomir Penev, founder and CEO of Pensoft).
Editorial Manager – Aries System Corporation

"Aries System Corporation and ReviewerCredits have partnered to offer publishers using Editorial Manager® (EM) – the manuscript submission and peer review tracking system – the opportunity to reward reviewers for their contributions. The integration enables the seamless transfer of peer review activity data within EM to the ReviewerCredits platform via a new standard report option in EM's existing reporting suite".
ERIH PLUS
ERIH PLUS (originally called the European Reference Index for the Humanities or ERIH) is an index holding bibliographic information on quality checked academic journals within the Social Sciences and Humanities (HSS). The aim of the index is to increase visibility, retrievability and availability of HSS research. All the journals in ERIH PLUS are individually checked and evaluated.
We are very excited about this cooperation with ReviewerCredits. As the peer review process is one of the most important qualities of a scientific journal, this cooperation gives us the opportunity to actually document the review process of the journals in ERIH PLUS. This is not just an added value for ERIH PLUS and the journals indexed, but also for the end-users who depend on ERIH PLUS as a trustworthy index, said Monica Roos, Senior Adviser at Norwegian Directorate for Higher Education and Skills.
Open Journal Systems – Public Knowledge Project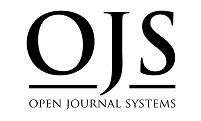 If a Journal uses OJS – Public Knowledge Project, it can download and install our free plugin.
This plugin, released according to OJS license rules and compatible with OJS 3.x versions, allows automated transfer of selected peer review data from your journal(s) to our database, enabling a seamless experience to peer reviewers. We require Journal registration before installing the plugin.
ORCID
Thanks to our Integration with ORCID, a peer reviewer can sign in to our platform with his/her ORCID iD and:
– open a free account
– synchronize peer review data between ORCID and ReviewerCredits, so to import peer reviews from ORCID profile to ReviewerCredits profile and viceversa.
Reward Partners