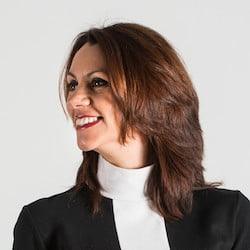 Veronica Mariani
Chief Executive Officer
Experienced entrepreneur, Veronica Mariani has been managing the company since December 2020. Previous to this, she was strategic advisor and member of the Board of Directors of ReviewerCredits. She started her career as digital entrepreneur in 2000, managing her own company in the internet industry. With a team of over 40 people, she created some very popular vertical web platforms mainly in travel on line. In 2017 she successfully negotiated an exit and from that moment on she started investing in startups offering support to new companies as an Advisor. She is passionate about helping startups in their growth and in supporting founders in defining the strategic vision to manage the company in its early stages. As Business Angel, she invested in some companies mainly in the Digital industry mainly in Italy. Her strong organisational skills and problem solving ability have become well known, certainly mastered thanks to the training as a mother of four children!
Angelo Ventriglia
Product Owner
Half Digital Half Uhmanist, as sometimes a doubt or a depends is better than an opinion. Graduated in Business Communication at the University of Salerno, he attended the Professional Master's Programme in Publishing of University of Milan, Associazione Italiana Editori, Fondazione Mondadori. He has been working for 8 years as Digital Editor at FrancoAngeli, where he was in charge of all the R&D and management of EPUB production, OJS-based Journals Platform, Webinar Series and many other digital projects involving Content, Communication, UX Design/Writing skills. He loves books without typos, fruit with or without pits, sea with sun, tabletennis without wind.
Matteo Mondini
Senior Developer
Matteo Mondini has ten years of experience in web and software development. After being for six years (2012 – 2018) the head of IT & Software Development section of GiViTI, an evaluation group for Intensive Care Units supported by the Mario Negri Institute for Pharmacological Research, he now dedicates his time to freelancing and teaching computer science. He has worked on several projects in different contexts: industrial automation (Brembo, SIAC), web development (SIRIS, Artshell, AVEPA), clinical data collection and management (Mario Negri, Niguarda Hospital) as well as advanced research projects in startups (Skemis). In ReviewerCredits, Matteo is responsible for the development and maintenance of the website and its related functions. He continuously searches the next challenging project to participate in.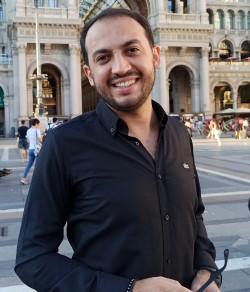 Emre Danisan
Software Developer
Emre Danisan is a computer engineer specialized in web development who graduated at Yasar University in Izmir, Turkey. He is graduated with Master's degree in Management Engineering at Politecnico di Milano. He has been working as software developer at Yasar Holding, one of biggest groups of Turkey, leader in food & beverages, coatings, agricultural production, paper, tourism, foreign trade and energy sectors. He played an active role in the development of a cloud-based, large scale Enterprise Resource Planning web application. Emre is a software development enthusiast with work experience in Turkey, Czech Republic, the USA and Italy.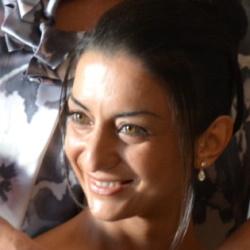 Elena D'Alessandro
Publisher Relations Manager
Elena D'Alessandro has several years of experience in STM publishing. As journal editor in international publishing houses, as Elsevier and Edra LSWR, she gained extensive experience in managing peer review process and indexing, focusing on editorial strategies to develop journals and related products.
Having covered different positions – in a journalistic and communication society, international publishing houses – she is experienced also as web editor, skilled in content management, scientific communication, quality assurance and editing. Hard working, passionate, reliable, enjoys keeping abreast of new developments and facing new challenges.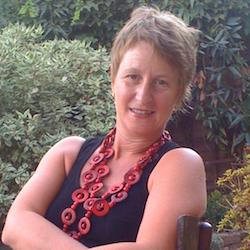 Lucia Steele
Content Development Manager
Lucia Steele has over 20 years' experience in STM publishing. Whilst being a member of ISMTE and managing the peer review process for several top tier journals, she was acting as editorial office for the European Journal of Ophthalmology. She has been instrumental in the development of some of the key features in Editorial Manager, one of the leading manuscript submission systems. She is focused on reviewing and strengthening policies and procedures, evaluating and deploying alternative solutions to improve efficiencies, liaising to journal editors, publishers and partners. Her long experience in scientific publishing makes her very attentive to editors' and publishers' needs, offering viable solutions to successfully integrate with ReviewerCredits.
Adriana Camanzo
Accounting Manager
Adriana Camanzo has a long experience in office management. She spent the first part of her career as Executive Assistant and for the last 15 years she has worked as Controller in some Training companies operating on national and international level.
Adriana has joined ReviewerCredits Srl on December 2020. This new experience has given her the opportunity to learn a new way of offering  services, in the field of academic publishing and medical research and she is bringing all her expertise to the startup at the beginning of its path . She is sure it will be an interesting challenge!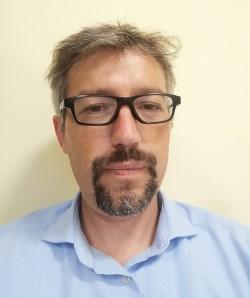 Giacomo Bellani
Co-Founder and President
Giacomo Bellani is Associate Professor of Anesthesia and Critical Care Medicine of the University of Milan-Bicocca, in Monza, Italy and staff physician in the general Intensive Care Unit of San Gerardo Hospital. At the same institution, after MD graduation, he completed the postgraduate training program in Anesthesia and Critical Care. Clinical and preclinical research has always been complementary to his clinical activities: he authored more than 75 peer-reviewed papers and about 10 book chapters. Research fellow at Massachusetts General Hospital, in Boston, MA between 2003 and 2005. In 2010 he acquired a PhD in Biomedical technology. His research interests are largely focused on monitoring of ARDS and mechanical ventilation. One of the few Italians not caring for soccer, he loves baseball and has been a Red Sox fan since 2003.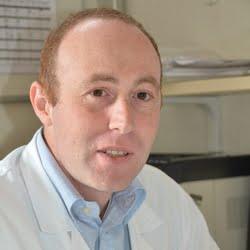 Robert Fruscio
Co-Founder
Robert Fruscio is Associate Professor of Obstetrics and Gynecology of the University of Milan-Bicocca, in Monza, Italy and staff physician in the general Gynecological Unit of San Gerardo Hospital. Before MD graduation and during the residency in Obstetrics and Gynecology he conducted an intense preclinical research activity at Mario Negri Institute (Milan) and at Massachusetts General Hospital (Boston). In 2010 he acquired a PhD in Gynecologic Oncology. His research interests are focused on molecular biology of ovarian cancer, and on prevention and treatment of gynecological malignancies. He has authored more than 80 peer-reviewed papers and 2 book chapters
Flaminio Squazzoni
Strategic Advisor
Flaminio Squazzoni is Full Professor of Sociology at the Department of Social and Political Sciences of the University of Milan and director of Behave Lab. He is editor of JASSS – Journal of Artificial Societies and Social Simulation, co-editor of Sociologica – International Journal for Sociological Debate and member of the editorial boards of Research Integrity and Peer Review and Sistemi Intelligenti. In 2014-2018 he has chaired a very successful large-scale EU project, PEERE – New Frontiers of Peer Review (COST Action TD 1306). His fields of research are behavioural sociology, economic sociology and sociology of science, with a particular interest on the effect of social norms and institutions on cooperation in decentralized, large-scale social systems. His research has a methodological focus, which lies in the intersection of experimental (lab) and computational (agent-based modelling) research.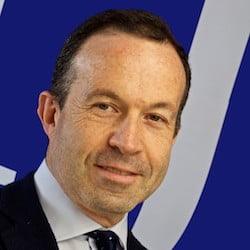 Giulio Zuanetti
Strategic Advisor
Giulio Zuanetti is a STM Publishing veteran, having worked in several global publishing companies including Adis WoltersKluwer Health and Springer HealthCare. More recently, he served as CEO of Wichtig Publishing, whose journal portfolio has been acquired by Sage Publishing in January 2018. He led the launch of new titles in the Point of Care and Health Technology Assessment areas and has been an author, reviewer and editor in chief of several medical journals. The challenges of finding appropriate peer reviewers for manuscripts submitted to his journals are very familiar to him, hence his interest in ReviewerCredits.