Tips and tricks for navigating the manuscript submission process: Setting up your paper for Peer Review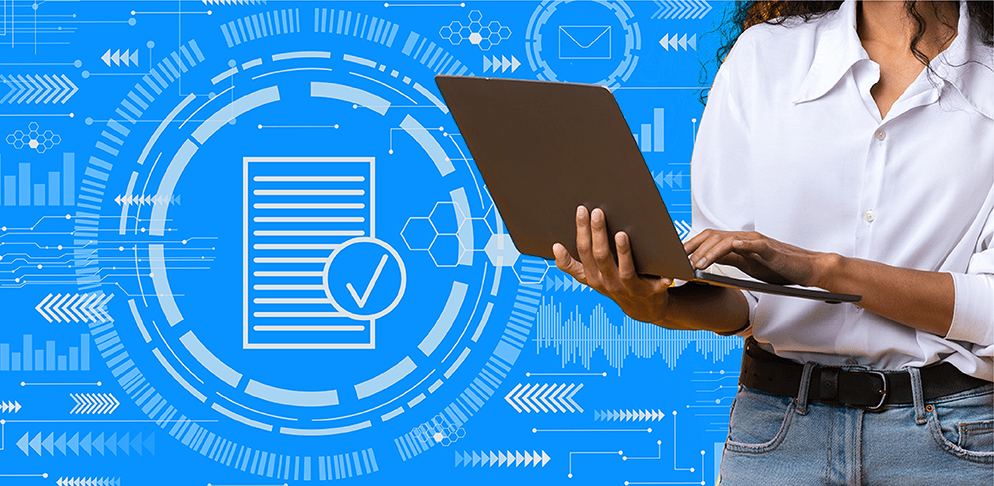 I just finished submitting my latest paper to a well-known Open Access journal. This time it took ages and ages; although most journal online systems for submissions are similar, and many journals use standard sites, many nevertheless have their own peculiar style. In order to help you save some time, we've put together some notes, tips, and tricks for navigating these systems. ReviewerCredits is not just about peer review: We are also here to credit reviewers, show them ways to support research, and provide rewards for work done for journals and publishers!
The first thing to have ready before you go into a submission site to send your paper off to a journal editorial office is a clean, final version of your manuscript and all figures saved in a transferable format. Sounds obvious? It does but, I've lost count of the number of times I've gone all the way though a submission system, clicked at the end to view up final, collated PDF containing my cover letter, manuscript, and figures only to notice that I'd forgotten to turn off 'track changes' in one of my documents or formatted a figure in the wrong orientation or with the wrong letter labels (upper case versus lower case). Remember that your comment boxes and edits in a word document will be visible in the final PDF that goes to the journal if you don't turn them off. Whoops. You then have to go back, resave your final manuscript and re-upload and re-order all of the files in your submission. This is also important to remember when writing reviews or submitting articles into 'blind peer review'; in these cases, you don't want either another author or the reviewer to know your identity. It's a good idea to go into your software packages and change all identities to 'author' or 'A. Author' so other people cannot find out your identity from the documents you submit back to journals, either as an author or reviewer.
What's blind peer review?
This is where both authors and peer reviewers are unaware of each other's identities. Just the editor knows who is who and what is what.
Check specific journal guidelines carefully before submission because more-and-more journals these days are asking for cleaned manuscripts that have all authorship details removed so that papers can be assessed via so-called 'blind' or 'double-blind' peer review. These simply mean that the identity of authors are concealed from reviewers (blind) or both (double-blind). Again, many times I've seen papers come back from a journal editorial office because my identity is still visible within the document history or on tracked-changes within the text. This is well worth checking because reviewers will go looking for these little details and it might be a bad strategy in some cases to give away your identity during peer review.
What else?
Well, in addition to clean, final versions of all your files, you'll also need a well-written and compelling cover letter to go off to the journal alongside your paper. This is critically important. Why? Well, very often editors are extremely busy, working academics with research groups and other commitments; they simply wont have time to actually read the whole of your submission before decided whether, or not, to send the paper out for review. You need an excellent title that is concise and too-the-point, as well as a well-written abstract and a clear cover letter that simply and effectively tells an editor why your paper is important, interesting, suitable for the journal you have selected, and should be sent out for review. Remember than more than 90% of submissions sent to some of the higher-tier journals are rejected prior to peer review; you need to make sure that your paper gets over this initial hurdle, often referred to as 'editorial triage' ('triage' being that part of an emergency room in a hospital were patients arrive and are initially assessed).
We have templates and other online materials available that can help you to write these documents. Get in touch. Editors are like babies: they have very short attention spans and are looking for papers that will be clear interest to their readership. You must start your cover letter with a clear, straightforward statement that captures your editor's attention.
The other important thing to have ready before you start to submit your paper is a prepared list of suitable reviewers. And this is where ReviewerCredits comes into its own. These days a cover letter is the only opportunity you'll often have to propose people who you think would provide appropriate reviews of your paper; colleagues from other insitutions you've not worked with recently or other workers in your field who you are confident will give your work a fair, but hopefully positive, review.
How can you ensure that colleagues are going to be fair and positive when they work on your submitted paper as peer reviewers? You never know for sure, of course, but most people have a pretty good idea of workers within their field who are positive generally with respect to your work. Another very good idea is to actually send versions of your paper, or just the abstract, off to colleagues around the world before you make your final submission. There's nothing wrong at all with asking colleagues for pre-review comments on your work; send them an email containing your article and then when postive remarks come back, ask if it's going to be ok for you to include that person as a possible reviewer. Doing this can actually dramatically enhance your paper's chances of passing successfully through the peer-review process. What's the worst that people will say? They will either write back postively, or negatively, make comments or not, or just ignore you? Any of these outcomes is good: You'll get comments on your work pre-peer-review that you can incorporate into your paper to make it better!
We know that the submission process can be a little problematic. We have answers to all your questions at ReviewerCredits; just in touch.