Peer review certification for your journal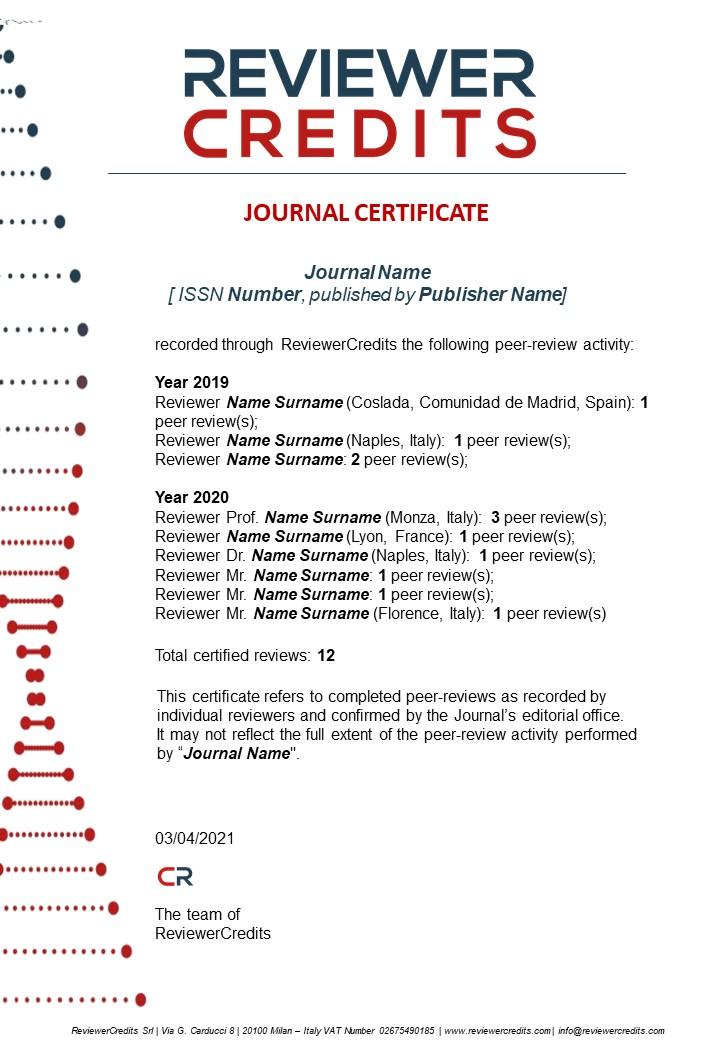 With a simple PDF download, the periodic acknowledgements page to peer reviewers for their crucial activity is immediately ready, complete with year, names, number of reviews for each referee and updated in real time.
ReviewerCredits certificate accurately reports the history of all the reviews completed and approved by the Journal over the years. This allows to obtain both a timely revision activity report carried out for the Journal and a constantly updated document.
Make sure your peer reviewers board is registered on ReviewerCredits and download your Journal's peer review activity certificate at any time.